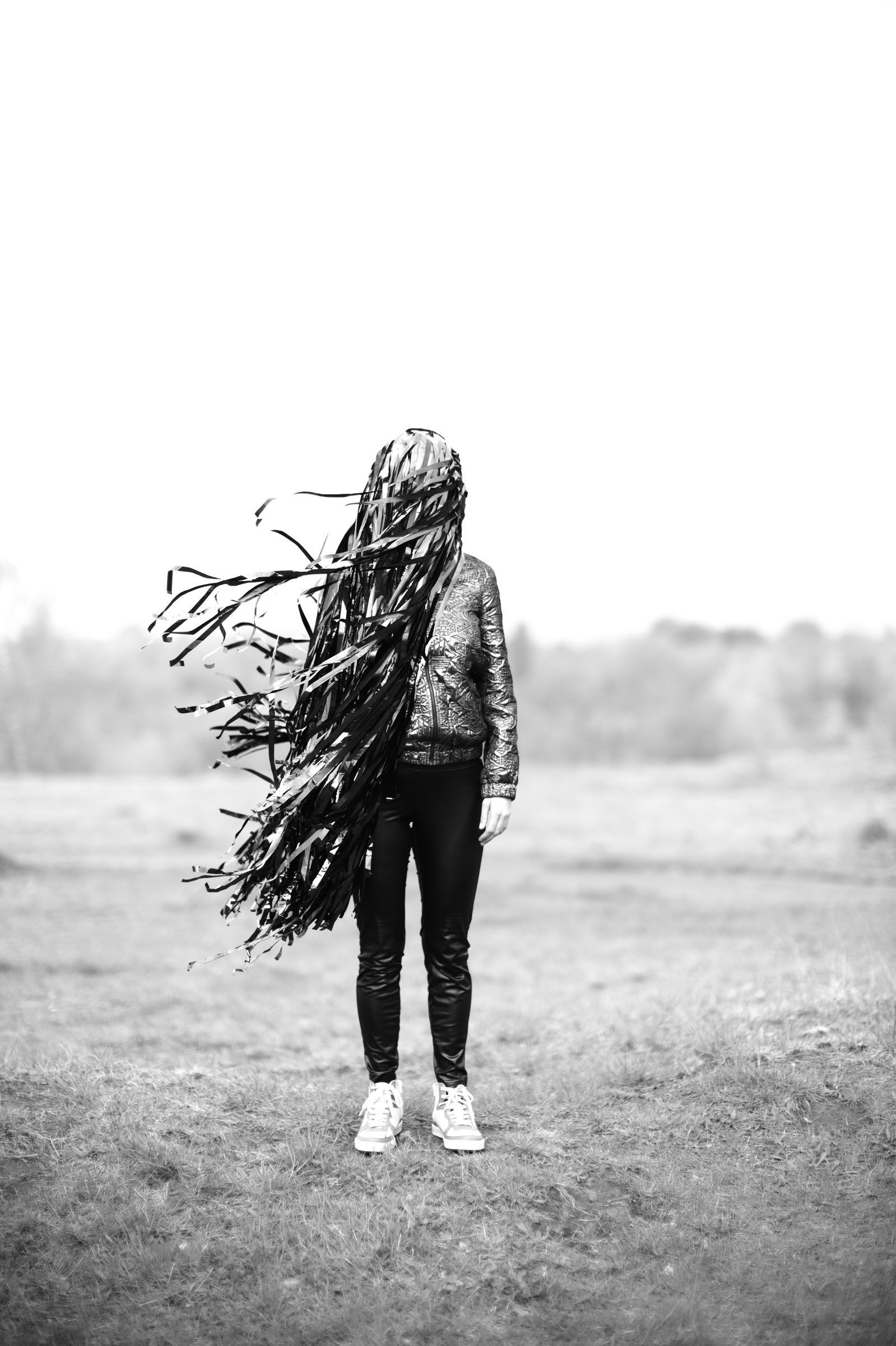 From my sleep deprived mind I try to create a space.
A space where your imagination, listener, can roam freely, connect the dots.
Clues that I have scattered around, for you to interpret.
A generous sprinkling of galaxies on an inky black background.
Myself, a lonely creature strapped of memory.
Walking.
My head covered with black, shiny strips of recorded narratives, video tapes, cassette tapes.
The encoded DNA of my reality engraved in the brittleness of the material
The head of a medusa
Antlers reaching out, absorbing the information
Processing… 1… 0… 1… 0….
A creature walking, footsteps on dry grass, a grey sky, red earth.
Departing.
Leaving behind traces of cryptic matter.
Mission accomplished.
(Text: Claire Thill
Performance: The Departure
as part of the Golden Voyager performance project in the Antidote Fiction exhibition, Dudelange May 2022)